Vehicle Equity Program
---
855-648-1961
---
Hear what people are saying!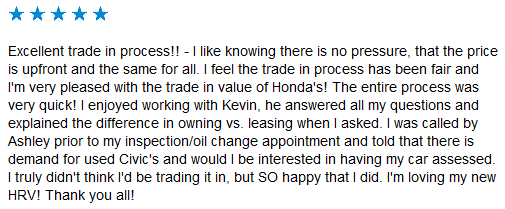 Do You Know Your Options?
Our Equity Advisor Can Help
Our Equity Advisor uses cutting edge software which utilizes your customer data and market data to calculate when you may be in a good equity position or when you may be able to upgrade into a newer vehicle for the same or LOWER PAYMENT.
We have a high demand for quality pre-owned vehicles. Our Equity Advisor reaches out to guests that own a vehicle we would like to buy back.

Quick, No Pressure and FREE.

Our evaluations are complimentary and take as little as 20 minutes.

Evaluation Process

We've found that most people come to us with knowledge of what their vehicle is worth through the use of sites like Kelley Blue Book.com. At traditional car dealerships, your vehicle's value can become a moving target and thus becomes a battle between you and them. At Grappone, your personal involvement is a very important part of this process. Our interactive process allows you to accompany one of our Team Leaders while they evaluate and test drive your vehicle. We believe that a collaborative and transparent effort is the most effective way to get you the most accurate figure on your vehicle.

No Obligation to Sell/Buy

You have absolutely no obligation to buy a car from us or sell us yours. Also, we will buy your vehicle even if you do not plan on buying one from us.

Our Written Offer to Purchase

Our written offer to purchase is valid for 3 days or 300 miles from the date and mileage of the evaluation!